Men's Fishing Shorts
It's not everyday you find fishing shorts ready to battle the sun and the water for you so you can focus on fighting fish. These shorts are built with quick drying, flex fabric for superior comfort and feature UV protection.
Shop All
Deluxe camping chair
The Mossy Oak Deluxe Camping Chair is an oversized, heavy-duty outdoor folding chair made for enjoying the outdoors.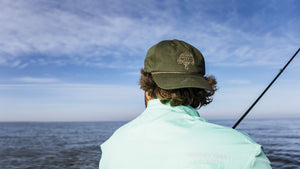 Mossy Oak fishing gear
Whether you're making memories that last a lifetime or pursuing the catch of a lifetime, Mossy Oak Fishing Gear is built for you and Built For The Bite.
Mossy Oak values an always-outdoors lifestyle. If we're not outside hunting or managing land, we're probably outside casting to crappie and largemouth, smallies, rainbow trout, or even yellowfin tuna off the coast of Louisiana—to us, an off season doesn't exist.

To keep us safe from the blistering sun day after day fishing the topwater bite, we developed a fabric for our fishing clothing designed to have ultimate sun protection while maintaining a cool and dry feeling and allowing for a full range of movement. Our goal is to have some of the best sun protection clothing on the market for our angler friends.

And we're known for taking inspiration from nature for our patterns, and fishing is no different. Whether it's the still water of a pond teeming with panfish or the deep blue of the ocean 90 miles offshore, every pattern on our fishing shirts draws inspiration from the water around us.