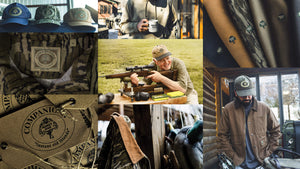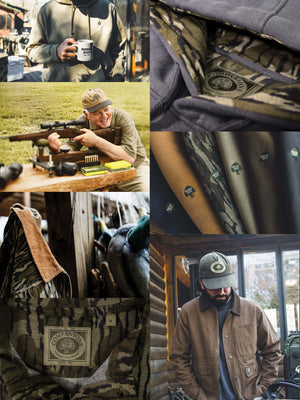 THE ORIGINAL CAMP CLOTHING
In 1990, Toxey Haas and the rest of the crew had 4 years of Mossy Oak camouflage under their belts. Our community of gamekeepers was growing, and we needed casual clothing drawn straight from nature that didn't exist at the time. Something that felt like your favorite shirt, an old friend, right off the rack. With sturdy but worn in fabrics and a color palette straight from our camouflage patterns, Mossy Oak Companions was born.
Companions went away for a while after the first ten years, but the "instant old friends" feeling never waned. We've made some new friends since then and kept plenty of old ones – some of those who've kept the original Companions garments in circulation ever since. Every year around town and wherever our hunting and fishing trips took us, "bring back Companions" could be heard more and more.
Now, Companions is back. So pour a cup of coffee, crack a beer and stay awhile. We're not going anywhere.