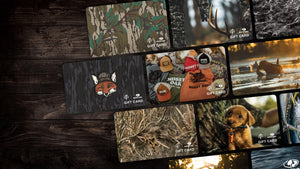 Mossy Oak
Digital Gift Cards
The perfect gift for your favorite Outdoorsman!
We know how much you love the great outdoors—turkey hunting weekends, serene fishing trips, or duck hunting dawn patrols. We're right there with you, muddy boots and all! And guess what? We love giving gifts as much as we love getting them. (Who doesn't, right?)
What's even better than receiving a gift? Giving one, of course! Our hunting, fishing, and Companions casual apparel make the perfect gift for your favorite Outdoorsman. Whether you choose to deliver our digital cards by email or print them out to present in person, our selection of Digital Gift Cards makes it easy to give the perfect personalized gift to help them celebrate the pursuits they love.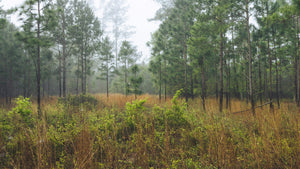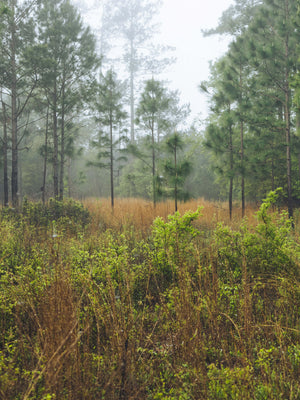 We're not just passionate about the outdoors, we're OBSESSED
The Official Camouflage of Conservation

"I believe the good we do will live long after we're gone."
-Fox Haas
At Mossy Oak, we live and breathe the outdoors - hunting, conservation, stewardship and legacy. Every acre cared for, river restored, and species protected couldn't be accomplished without working together. We believe it's our duty to try to leave things better than we found it for future generations, and that's our goal in conservation.
In addition to supporting conservation partners like Ducks Unlimited, NWTF, Bonefish & Tarpon Trust, and the Costal Conservation Association, we celebrate the National Day of Conservation with service projects and host the Fox Hole Shootout every year to benefit organizations like St. Jude Children's Research Hospital, the Catch a Dream Foundation, and Sportsman for Law Enforcement.
Conservation Partners
Mossy Oak Digital Gift Cards never expire.
No. Cards are redeemed as cash and there are no fees applied to the card over time.
Yes. Digital gift cards can be emailed directly to the recipient. You can also schedule the cards to be sent at a certain day or time. You'll have the option to include their name, a message, and your name.
NOTE: Your card will be sent at the specified time but because every email service operates with it's own filters and queues, some emails may not be received immediately.
The recipient can add their Digital Gift Card to their Apple Wallet. It will use the chosen card design and display the available balance and most recent transaction total.
PLEASE double-check recipient emails before completing your purchase. While we will always do our best to resolve an issue like this, it normally is not possible after a recipient email has already been sent.
A card balance can be checked with the link provided in the recipient email. Additionally, if they use the Apple Wallet feature, the balance will display when they view their card in their wallet.
Currently Mossy Oak Digital Gift Cards may be used on this site only.
No, gift cards are valid only for the original amount and can not be reloaded.
No. Gift cards may not be used to purchase additional gift cards. Doing so may cause a rip in the space-time continuum, and nobody wants that.
Gift cards are the equivalent of cash, and you should treat them as carefully as you would cash. In the event of loss, theft, or unauthorized use, the Mossy Oak Store will not replace or refund the card's value.
This card is redeemable for merchandise only at https://store.mossyoak.com. Gift cards are not redeemable for cash and are not reloadable. Gift cards may not be used to purchase additional gift cards. Gift cards do not expire. The cardholder is responsible for the security of this card. In the event of loss, theft, or unauthorized use, The Mossy Oak Store shall bear no responsibility and will not replace or refund the card's value. Protect this card as you would protect cash. Gift cards are subject to the Terms of Service at https://store.mossyoak.com/policies/terms-of-service, and may change without notice.

The available balance on your gift card may be checked with the link to your card in the email notification. Cards added to Apple wallet automatically display the current balance. For customer service, call 1-888-667-7962 or contact us through our website: https://store.mossyoak.com/pages/contact-us.